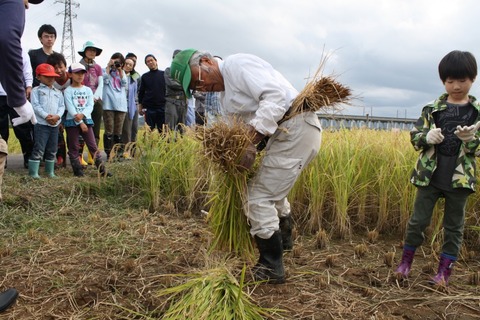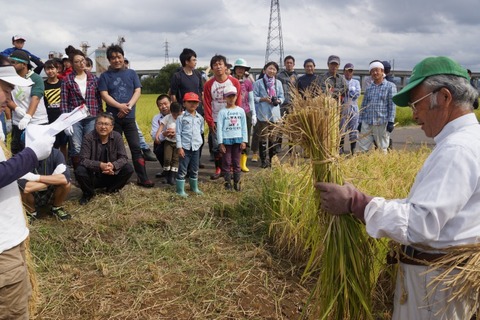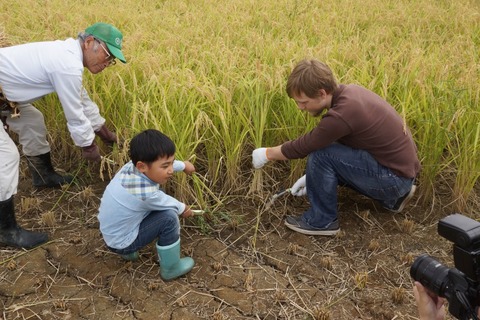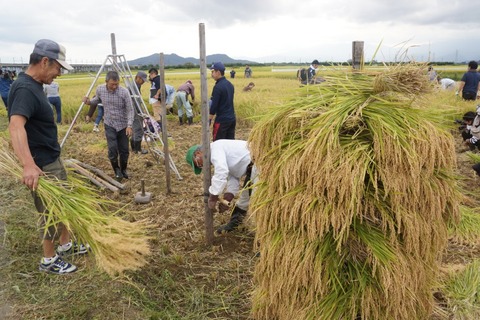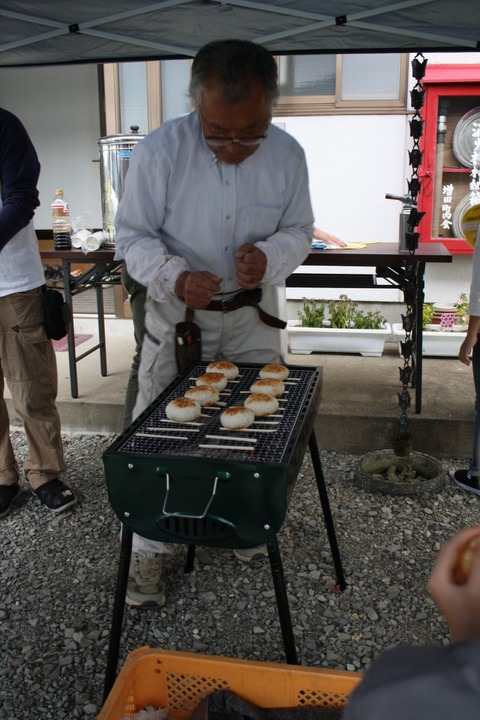 ●A place with full of delights
I reaped our sake rice with a lot of local people in Iizaka and some foreigners on September 16th.
As you know we have four seasons in Japan and we Japanese people enjoy applying the seasonal changes. We are surrounded by beautiful mountains and we have been making the most of the pure water from the mountains.
In Japan, we have been making a living by wet-rice cultivation. Rice has been one of the main crops in Japan.
This time we are going to make our original Japanese sake by using high quality rice grown with pure water in our area.
The brand new sake will be on sale in upcoming January.
I really hope many people will enjoy our sake.
Today, I had a very wonderful time with local people and foreigners at the "Higashi-Yuno Masuda community center". We had delicious food and chatted a lot after harvesting rice.
Iizaka onsen (Hot spring) is full of delights, such as hot spring, peaches, pears, grapes, persimmons and apples.
I am waiting for you here in Iizaka onsen.
See you.
Chusaku Anzai
(President of "Let's create an Iizaka onsen's original Japanese sake association")
●楽しみあふれる場所
9月16日、酒米の稲刈りを地域の方々と、外国の方々と行いました。
日本は、春夏秋冬の季節がはっきりし、山からの水に恵まれた国です。
日本では昔から水稲中心とした生活が行われてきました。
この度飯坂温泉で、地元の水で栽培した米で日本酒をつくります。
新年1月に生酒として販売いたします。
多くの方々に酒を楽しんで頂けると嬉しいです。
今日は稲刈りの後、東湯野増田集会所で地元の方々と交流会を開催し、楽しいひと時を過ごしました。
飯坂温泉はいで湯と果物の里、今が旬の桃、梨、ブドウ、柿、リンゴと楽しみが一杯です。
是非飯坂温泉にお出で下さい。
またお会いしましょう。
飯坂温泉地酒をつくる会
会長 安斎忠作